Description
Cross base frame. Powder-coated mild steel.
The holes have 10.5cm centres (see the image below).
Please be sure to check this measurement. Measure your OLD cross frame.  Shelta will not be responsible for return freight.
This cross frame will match this type of rotate bearing 
and NOT this type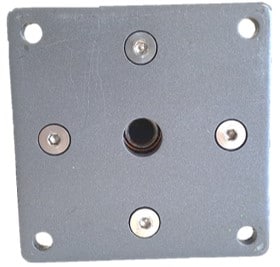 .
Measure your old cross frame like the image below